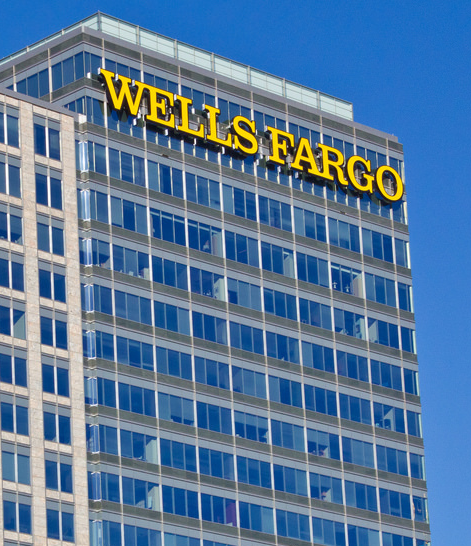 On behalf of legendary corporate turnaround specialist Sam Duncan, his wife Sylvia, and their family trust, Gerard Fox Law attorneys delivered a landmark award totaling nearly $8.7 million in compensatory damages, punitive damages, attorneys fees, sanctions, and other costs. The award capped a grueling three-week trial before a three-Arbitrator panel in Portland, Oregon. The award is especially satisfying as it is the one and only successful arbitration brought against Wells Fargo Advisors ("WFA") relating to the meltdown in Puerto Rico municipal bonds in 2013. In addition, the award is an exceedingly rare instance of a FINRA panel granting, on top of millions in compensatory damages, additional punitive damages, a refund of advisory fees, nearly full compensation for all legal fees requested, as well as costs.
Sam Duncan, the decorated retired CEO of Supervalu and Office Max, and former President of Ralph's, Shopko, and Fred Meyer, Inc. retail chains, his wife Sylvia, and their family trust filed their claims with the Financial Industry Regulatory Authority (FINRA) in May of 2016. The Duncans asserted that their longtime investment advisor recommended the purchase and retention of over $12 million in "unsuitable" Puerto Rico municipal bonds; that WFA failed to supervise the financial advisor or assure the adequate disclosure of risk; and that WFA and the advisor actively engaged in conduct that concealed risk, right through the crash of Puerto Rico bonds in 2013-2014. The Duncans retained Gerard Fox Law to take on a Respondent with bottomless resources, its respected law firm, which specializes in defending financial institutions and brokers against claims in FINRA arbitrations, and a squadron of experienced liability and damages experts.
Their multi-week arbitration, spread over ten months in Portland, concluded in May of 2018. The three-Arbitrator panel awarded the Duncans $4,179,116 in compensatory damages, $500,000 in punitive damages, $2,693,025 in attorneys' fees, $206,324.04 in costs, remission (or refund) of advisory fees of $165,718, and additional costs, for a grand total of $8,575,767.43. WFA was also hit with over $101,000 in discovery sanctions. Perhaps most notably, in awarding nearly $4.2 million in compensatory damages, the panel necessarily rejected a very common metric for calculating damages in such cases (known as the "out-of-pocket" loss approach) in favor of the approach advocated by Gerard Fox Law and its expert, Kerry Campbell, known as the "Well-Managed Portfolio" approach. The panel's acceptance of GFL's approach, and GFL's relentless pursuit of punitive damages, gave rise to an award twice as high as the one that would have issued under the alternative approach.
The GFL team was led by firm founder Gerry Fox, who tried the case with Washington DC-based partner Scott Abeles. The team received significant contributions from partners Janine Cohen, Sebastian Kaplan, and Marina Bogorad, associates Michael Yarbro and Mary Catherine Amerine, staff members Avery Holloman and Chris Fox, and many others.
GFL loves to try the hardest cases against the toughest adversaries. Please contact any of the partners listed for more information about the firm.
Further Reading
News Coverage
The Los Angeles Times: How OfficeMax's former CEO lost more than $4 million, thanks to Wells Fargo's investment advice
Financial Advisor IQ: Wells Fargo Advisors Ordered to Pay $8.6M Over Puerto Rico Bonds
InvestmentNews: Wells Fargo takes $8.7 million arbitration hit over Puerto Rican bonds
AdvisorHub: Arbitrators Throw Book Against Wells and Broker on Puerto Rico Losses
On Wall Street: Ex-OfficeMax CEO wins $8.7M FINRA award from Wells Fargo
Century City News: Gerard Fox Law Attorneys Earn Landmark, $8.7 Million Victory Against Wells Fargo Advisors in FINRA Arbitration for Decorated Retired CEO