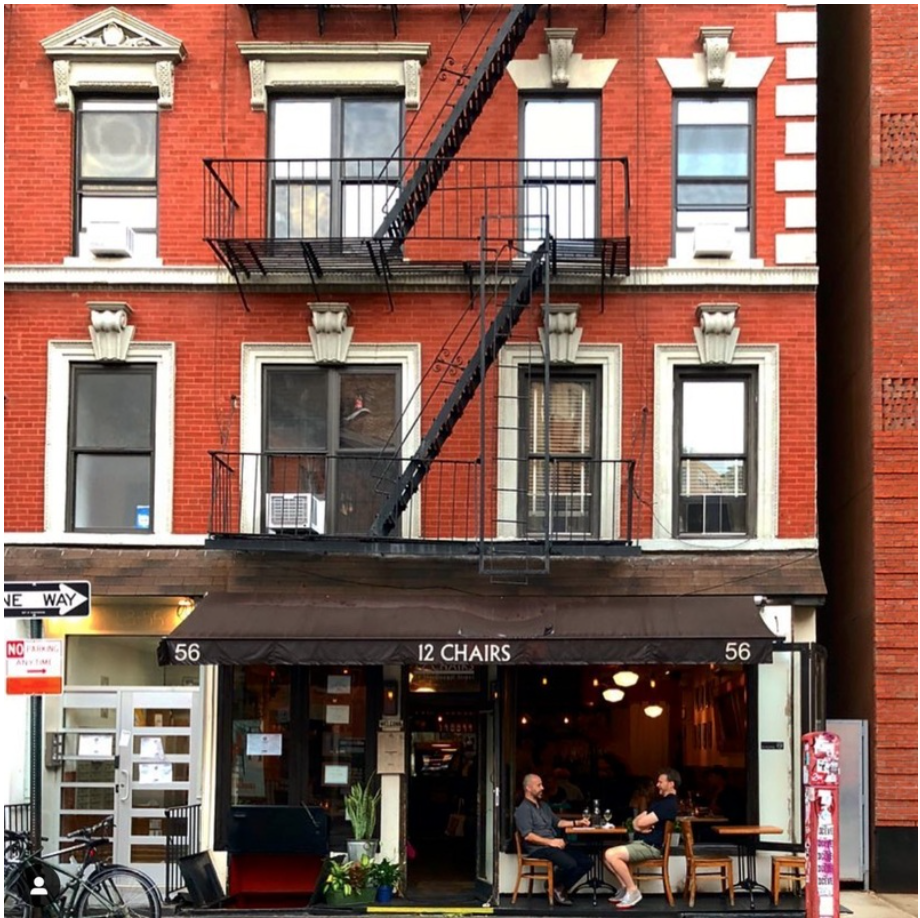 Recently, GFL successfully assisted restaurant clients with protecting their trademark against a large national restaurant and entertainment conglomerate. In summer 2020, the owners of the popular 12 Chairs Cafés in Manhattan and Brooklyn, New York, learned that a subsidiary of SBE Entertainment Group intended to open a restaurant in the Hudson Yards neighborhood of Manhattan with a strikingly similar name.  Indeed, SBE Licensing, LLC, had even filed a trademark application for its upcoming new restaurant called "12 Chairs, A Caviar Bar."
GFL promptly filed a filed a lawsuit against SBE, alleging, among other things, that SBE's use of the 12 Chairs mark would cause confusion among restaurant-goers and that SBE was infringing on the 12 Chairs Café owners' longstanding prior use of the 12 Chairs mark in commerce. GFL also filed a trademark application to secure the 12 Chairs Café's owners' rights in the 12 Chairs mark.
Shortly after the filing of GFL's complaint, SBE formally abandoned its trademark application and declined to pursue the opening of "12 Chairs, A Caviar Bar." As a result, GFL efficiently protected its clients' trademark rights while avoiding the time and prohibitive costs of protracted litigation.
Gerard Fox and Maja Lukic represented the 12 Chairs Café owners.