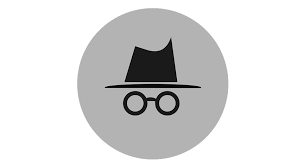 How Private is Private Browsing? Google Sued Over Incognito Mode
A proposed class-action lawsuit was filed against Google (Brown et al. v. Google LLC et al.) on June 2, 2020 seeking at least $5 billion in damages for allegedly illegally collecting information from Chrome users browsing the Internet privately using incognito mode.  The lawsuit seeks damages of at least $5,000 for each of the millions of Google users who have browsed the Internet in incognito mode since June 1, 2016.  The complaint was filed in the U.S. District Court for the Northern District of California and arises from "Google's unlawful and intentional interception and collection of individuals' confidential communications without their consent, even when those individuals expressly follow Google's recommendations to prevent the tracking or collection of their personal information and communications."  The complaint alleges that even in the private browsing mode, Google "tracks the users' browsing data and other identifying information" through Google Analytics, Google Ad Manager, and other application and website plug-ins no matter what settings a user chooses.
Violations of Federal and State Law
The complaint states that Google is violating both federal law and state law, alleging violation of the Federal Wiretap Act, violation of the California Invasion of Privacy Act, invasion of privacy, and intrusion upon seclusion.  The Federal Wiretap Act, as amended by the Electronic Communications Privacy Act of 1986, prohibits the intentional interception of the contents any wire, oral, or electronic communication through the use of a device.  18 U.S.C. § 2511.  The California Invasion of Privacy Act is a wiretapping law that prohibits tapping into private communication.  Cal. Penal Code §§ 630 to 638.  Plaintiffs argue that Google violates this law when it intentionally intercepts user information.
Google's Response
In response to the lawsuit, a Google spokesperson said that Google strongly disputes the claims and will vigorously defend against them.  The spokesperson stated further, "Incognito mode in Chrome gives you the choice to browse the internet without your activity being saved to your browser or device.  As we clearly state each time you open a new incognito tab, websites might be able to collect information about your browsing activity during your session."  Currently, when a user is searching in incognito mode, the message display states that the user can browse privately, and other people who use the device will not be able to see the activity.  The message further states that Chrome will not save the user's browsing history, cookies and site data, and information saved in forms, but it will save bookmarks and downloads.  The message also states that the user activity may be visible to websites the user visits, the user's employer or school, and the user's internet service provider.  Nonetheless, the complaint alleges that despite Google repeatedly stating that users can control the information they share with Google and Google's recommendations on how users can browse the web privately, it creates a false impression for users that "if they are searching or browsing the web in 'private browsing mode,' Google will honor their request to be left alone and in private without further tracking." 
If a judge rules that Google is liable, it will have profound implications for privacy law and will guide changes Google will need to make to come into compliance.  It will also affect Google's revenue, since a large part of its revenue comes from advertisements based on data gathered from Chrome users and its other services.