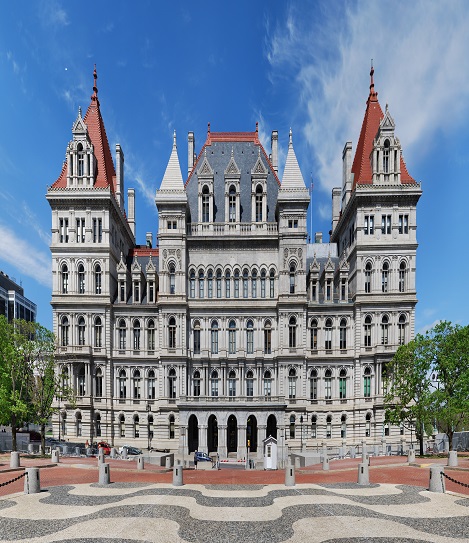 New York State Legislature Further Strengthens Workplace Sexual Harassment Protections
Early last week, the New York State Senate unanimously passed Senate bill S.6577, in an effort to further extend protections to employees who have been victims of workplace sexual harassment.  Over the past two years, the State legislature has turned the sexual harassment laws in New York into some of the strongest in the nation.  Most notably, the new legislation removes the "severe and pervasive" standard from harassment cases and weakens the Faragher-Ellerth defense (summarized below).  If you are a private employer in New York, you should be aware of the following amendments and new requirements, as they will likely impact your businesses.  
Senate bill S.6577:
Removes the "severe or pervasive" standard from discriminatory and retaliatory harassment cases, such that any practice or behavior that subjects an employee to inferior terms, conditions, or privileges of employment because of the employee's membership in one or more of the protected classes is now unlawful, even if the practice or behavior is not deemed severe or pervasive;
Dilutes the Faragher-Ellerth defense (a defense to workplace harassment claims whereby the employer would not be liable if the victim-employee failed to lodge a complaint), such that the existence of a prior complaint is no longer determinative;
Prohibits non-disclosure agreements that bar a victim-employee from speaking out against discrimination;
Expands protections of domestic workers and independent contractors to include all forms of harassment, such as, age, race, creed, color, national origin, sexual orientation, gender, disability, military status, sex, and familial status;
Authorizes the award of punitive damages and attorney fees in employment discrimination actions against private employers;
Prohibits the mandatory arbitration of discrimination claims, e., prohibits contractual clauses that require the parties to submit discrimination claims to mandatory arbitration;
Requires employers to provide their employees with a notice of sexual harassment prevention policies in the employees' primary language; 
Limits the affirmative defense available to employers solely to situations in which the alleged harassing conduct does not rise above the level of what a reasonable employee with the same protected characteristic(s) would consider petty slights or trivial inconveniences; and
Notes that the statute takes effect immediately.
Additional information is available at https://www.nysenate.gov/newsroom/press-releases/senate-strengthens-new-yorks-sexual-harassment-protections.  And, if you would like to ensure that your company's sexual harassment policy complies with this newly enacted legislation, please do not hesitate to contact us.